Confession time. I tried Atkins in the '90s to try to lose that stubborn 10 pounds that clung to me like stink on a skunk. I dutifully checked my urine every day to see if the magical ketones were present. Unfortunately I found that unless I ate nothing but meat and cheese those ketones kept disappearing. Unable to exercise due to profound fatigue, I eventually gave it up. The few pounds that I did manage to lose came right back, and brought along friends. My experiment with low-carbohydrate diets was a miserable failure.
Many of my patients proudly tell me that they are eating "low carb" to lose weight. A research study was recently published that looks at the evidence regarding the health effects of low-carbohydrate diets.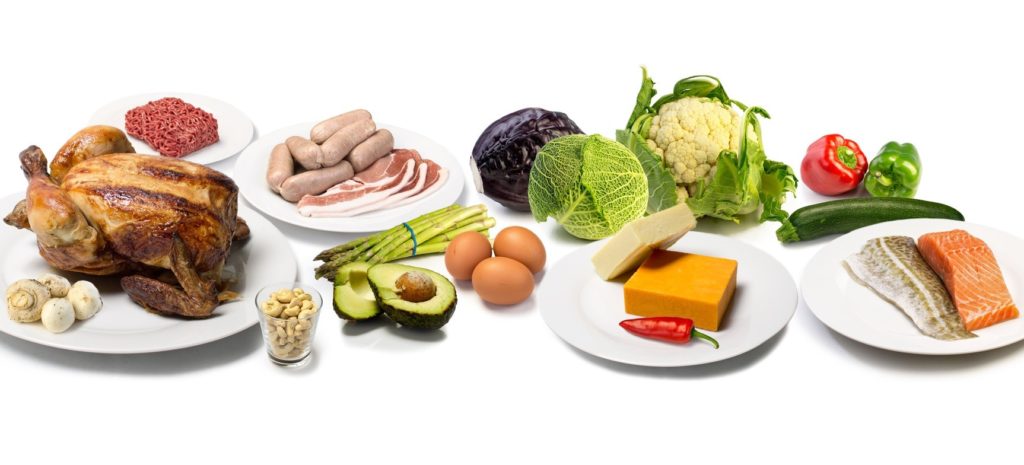 It doesn't matter if it is called "keto," Atkins, South Beach, or Paleo. Proponents of low-carbohydrate diets all insist that carbohydrates are the cause of overweight and obesity and must be avoided. The original ketogenic diet was developed to treat intractable seizures in children and did have some success. However, low-carbohydrate diets today are almost exclusively used for weight loss. A survey of over 1000 adults conducted in 2018 found that 16% reported eating some sort of low-carb diet in the previous year.
Are low-carbohydrate diets better than diets (low-fat, calorie-controlled, DASH, Mediterranean, etc) that don't restrict carbohydrate intake? It seems that, in the short term, they do promote more weight loss while suppressing appetite. They also do increase insulin sensitivity and decrease blood sugar levels in diabetics.
However, low-carb diets are notoriously difficult to maintain. It is just really hard to avoid fruits, root vegetables and whole grains for long periods of time. Once a person starts adding back carbohydrates, it is a slippery slope and the weight typically starts coming back, with interest.
Scientists have not done long-term studies on those who eat a low-carb diet. We don't know if they are less likely to have a heart attack, cancer, diabetes or other lifestyle-related illness. Low-carb diets are associated with higher levels of LDL ("bad") cholesterol. And after a year or more, those who eat low-carb haven't lost more weight than those who use other diets.
A healthy diet is pretty simple, but it isn't easy. Plenty of whole fresh fruits and veggies. Green leafy vegetables, nuts, seeds and beans. Small amounts of lean meats and lowfat dairy, if any. Fatty fish several times per week. Water, water, water. Avoid processed foods and artificial food ingredients when possible. Carbohydrates-good fat-protein macros in a 50-30-20 ratio for most people. If you're not sure what your macro ratios are, you can track for a few days at MyFitnessPal.com (not an affiliate, just a happy user of the app).
Low carbohydrate diets sound like an attractive way to lose weight rapidly. But they are hard to maintain and result in yo-yo dieting. They are not more effective for long-term weight loss than other diets. And they haven't been shown to create long-term health.
QUESTION: Have you tried a low-carbohydrate diet? What was your experience?