Many of you know yesterday was my last day at State Road Family Practice.  It was a very emotional week for me!  I've been there nine years and made many friends.  Some of my patients are now my friends!  (You know who you are, LOL!)  Job change is very stressful and it's really tough to say goodbye to all my coworkers.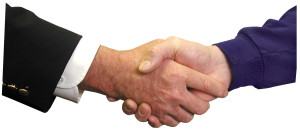 For those who don't know why I decided to change positions, I've felt for the last year or so that I needed to simplify my work responsibilities.  At State Road, I had a thriving office practice, took care of hospitalized patients every third week, and cared for almost 100 nursing home patients with the help of 3 nurse practitioners.
My boys are growing and I felt I needed to focus on just one aspect of my career for the time being.  Doctoring is a difficult profession at the best of times and always feeling as though I was missing my children's childhoods was really tough for me.  After evaluating all my options (and interviewing at three local hospitals) I found a position that gave me the best opportunity to create a better work-life balance.
So how do you handle a job change when you really don't want to mess up good relationships and friendships that you've built?  I've thought a lot about that over the last few months and have come up with three suggestions.
1.  Be classy
No matter how your relationship with your employer is, keep your negative opinions (if you have them) to yourself.  Badmouthing your employer is not classy behavior and may very well get back to your new employer as well.  It's OK to be excited about your new position but it's not OK to use the new opportunity to put down the old company.
2.  Be assertive
Make sure to be proactive about transition concerns.  If you have a pension, 401(K) or other retirement plan, contact the company liaison to see if there is paperwork to fill out.  Don't wait until the last minute to submit expenses for reimbursement.  If you have earned a bonus or other special compensation, be clear with your employer or HR department about how your departure will affect it.  You don't need to run right to an attorney, but unfortunately sometimes you do need legal advice.
3.  Follow the Golden Rule
"Do unto others as you would have them do unto you."  This is great advice in business as it is in private life.  Who is taking over your position?  Make THEIR transition as easy as you can possibly make it.  Finish up projects and paperwork, label your files, and get all your reports submitted before your last day.  Then you can really feel good about the transition and leave with your head held high, not like you've created extra work for someone else.
I have updated my contact information in the "Contact Me" tab above.  If you need to reach me please feel free to call or email!