I have a LOT of patients who have fatty liver disease. It is a huge epidemic in the USA and is the number-one cause of liver transplant now that hepatitis C has such successful treatments available.
New research is shedding more light on the causes of fatty liver disease, and giving clues to dietary factors that may be protective. I found a recent article with some very exciting findings that will help me guide my patients who are dealing with fatty liver disease.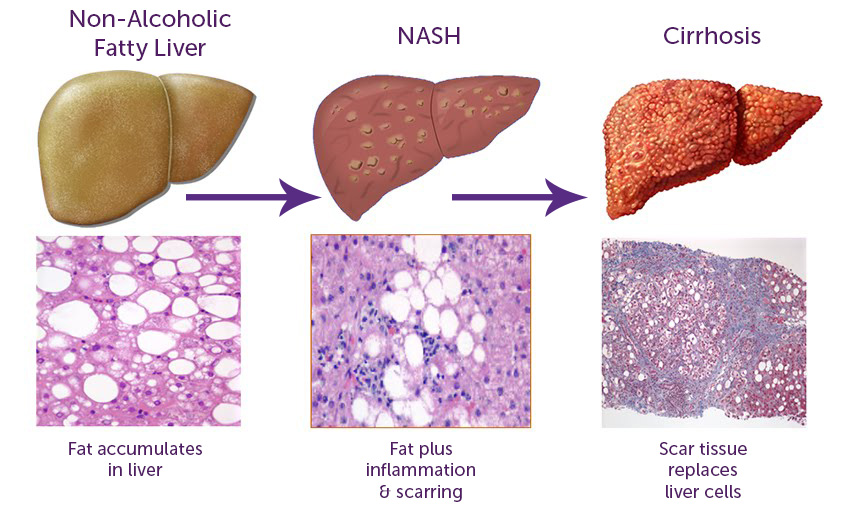 It is becoming increasingly clear that fatty liver disease is a consequence of diets high in saturated fat and sucrose, fructose and other simple sugars. (Fruit doesn't seem to carry the same risk; it is thought that the fiber in fruit is protective. Also most fruits don't impact the blood sugar and raise insulin the way processed sweets and simple sugars do.)
When people eat diets high in saturated fat (like that found in meat, dairy, coconut oil and palm oil) and sugar, it causes hormonal changes that damage the liver and cause droplets of fat to accumulate in the liver cells. It can progress to permanent liver damage and even to cirrhosis and liver failure, requiring transplant.
Turns out two different foods have been found to be protective against the development of fatty liver disease. They are even powerful enough to reverse it once it has set in. I have NO medication to do this. Food is medicine!
Soy
β-Conglycinin, a protein that makes up about 30% of the protein in soybeans, has been shown to reduce intra-abdominal obesity and serum triglycerides and lower insulin levels. It took a LOT of this protein, 5 grams daily, to produce this effect, which corresponds to 15-20 grams of soy protein daily.
In both mice and humans, β-Conglycinin was shown to prevent the development of fatty liver disease and to improve the condition once it is present.
I have known soy to be a healthy food for a long time. Soy protein supplementation helps me maintain my weight and provides a lot of my protein needs, since I don't eat meat, dairy or eggs. Want a safe, non-GMO, delicious soy protein shake to use for breakfast or lunch? Check out Shaklee's Life Shake – you'll love it, I guarantee it 🙂
Fish Oil
Fish oil has been a bit controversial in the treatment of fatty liver disease. It has been shown, in doses equivalent to 1000-4000 mg daily in humans, to prevent the development of fatty liver disease in mice and to improve fatty liver disease in humans.
I advise people who choose to take fish oil to take one that provides at least 300 mg EPA per gram of fish oil. This ensures you are getting the "good stuff" as EPA and DHA are the omega-3 fats responsible for fish oil's good effects. Shaklee's OmegaGuard is highly concentrated and free of contaminants. It's the one I trust for my and my family's use.
If you have been told you have fatty liver disease, please take steps to reduce your intake of added sugar and saturated fat. Consider adding soy to your diet, preferably as a protein shake or smoothie as it takes a LOT of soy protein to affect this disease. Also consider adding a high quality fish oil supplement.
QUESTION: Do you know anyone with fatty liver disease?