Do you eat plant-based? Vegetarian? Paleo? Keto? The Standard American Diet (appropriately abbreviated as SAD)? If you are interested in avoiding heart disease, stroke, cancer and diabetes, new research suggests you need to take a good look at your dietary fiber intake.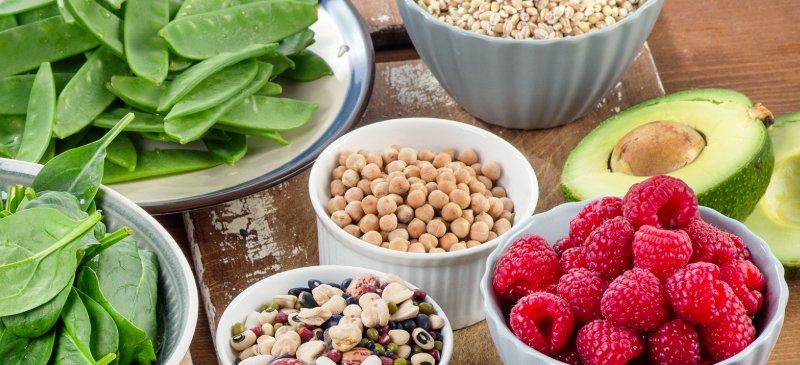 A huge meta-analysis of over 200 studies examining almost 135 million person-years of data was done. That's an enormous amount of data! Both observational studies and clinical trials showed that eating higher amounts of dietary fiber resulted in lower body weight, blood pressure and cholesterol. Also, eating more fiber was associated with lower risk of heart attacks, stroke, diabetes and colon cancer.
How much lower was the risk? 15-30% decreased risk, which is huge! Statistical analysis suggests that the risk reduction really is from the fiber intake. First of all, there is a dose response curve, meaning that small increases in fiber result in smaller benefit, and larger intakes of fiber result in larger benefit.
How much fiber do you need to eat to get the benefits? This research suggests the most benefit is seen at intakes of 25-29 grams per day. The average American eats less than 15 grams of fiber per day. There is evidence that even more daily dietary fiber may give even more benefits!
What is the best way to figure out how much fiber you're getting? I always recommend folks use MyFitnessPal, a free nutrition tracking program. Track for a week and see what your average fiber intake is. The best way to gradually add fiber is with FOOD, not supplements (although fiber supplements like Metamucil are better than nothing).
Fresh and dried fruits, veggies, beans, nuts, seeds and whole grains are your best sources of dietary fiber. WebMD has a nice article listing some high fiber foods to choose.
The higher fiber content of plant foods is likely the main reason plant-based diets are so healthy and result in such positive health benefits. Not able to give up meat, eggs and dairy altogether? Take positive steps for your health and start adding more plant foods (and therefore more fiber) to your diet today!